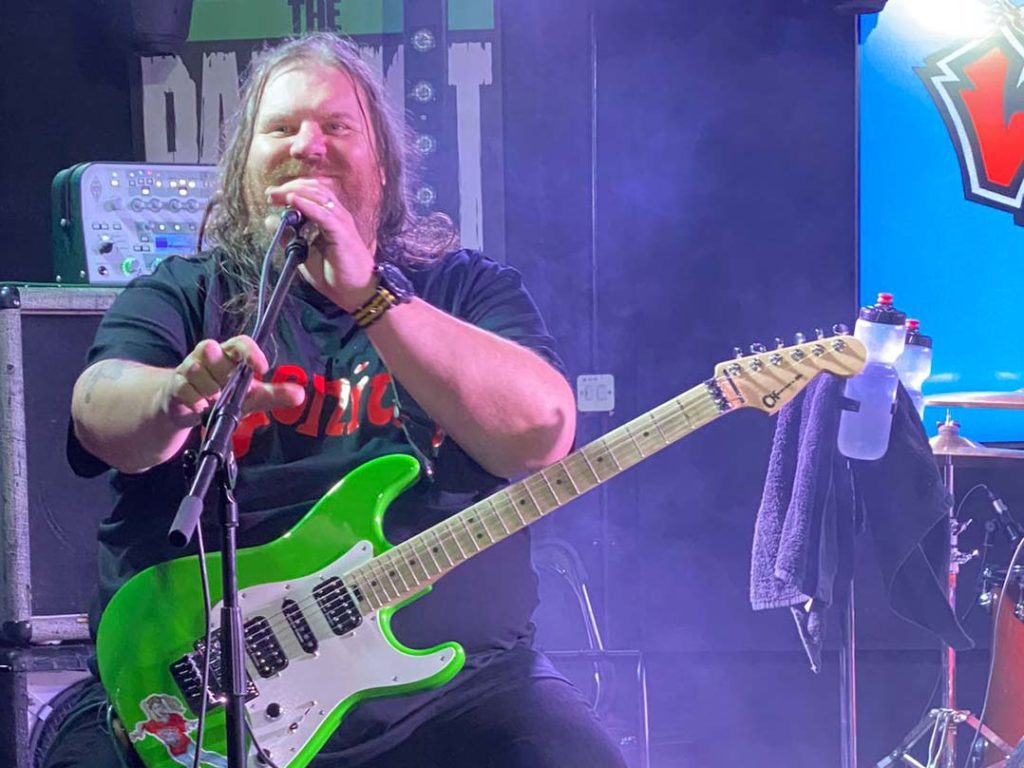 I have been overwhelmed by all the love and support I've received over the last few days about my cancer diagnosis. It really has lifted me immensely to feel all the well wishes from everyone on my personal post and the Wolfsbane Facebook.
To feel that level of good feeling towards me and concern has helped me to move forwards with more confidence and purpose. Also hearing people's stories of going through similar experiences, offers of help, advice and support have been inspirational and practically useful as well.
I know there are people out there, of course, with worse versions of this horrible disease and my heart goes out to them, to people who truly have very little time left.
I'd like to thank you all for your kind words and lovely messages. I'll be taking all the good advice. Staying positive and doing everything I can to get the best possible outcome from my treatment. I'll stay in my happy place in the studio, where I'll be in a minute mixing an album for an excellent band called Electric Cake Salad.
I'm Inspired and humbled by all the support! Thank you all again and I'll post from time to time as an update on my condition. In the meantime, I'm still the same person I was before, a music-loving audio professional and fun-loving twat who is now even more determined to enjoy each day as it comes.
Love to you all
Jase. Xxx